Since the world has shifted online, everything has made its way to accommodating a virtual space. In this case, job recruiters are much the same. They have formerly had trouble looking for talented and hard-working employees to recruit for the open positions in their companies, which is why online recruitment platforms grew popular.
Apart from that, the job market is filled with people looking for jobs they will want and ones that will meet their requirements as a worker. Now, as we know, the process of recruiting can seamlessly be taken up online.
8 Best Online Recruitment Platforms
It is important to spend time looking for jobs and recruiting valuable employees on reliable platforms. This guide will walk you through some of the best platforms for recruiting that you can use to find the right talent or very well be the right talent for a job.
These platforms have seen selected after thorough research and analysis. Also, we have asked for opinions from hundreds of recruiters who use or have used either of these platforms.
1. ZipRecruiter
ZipRecruiter is an inclusive platform to list your jobs as well as find jobs for a variety of positions. The platform provides ample features to its users.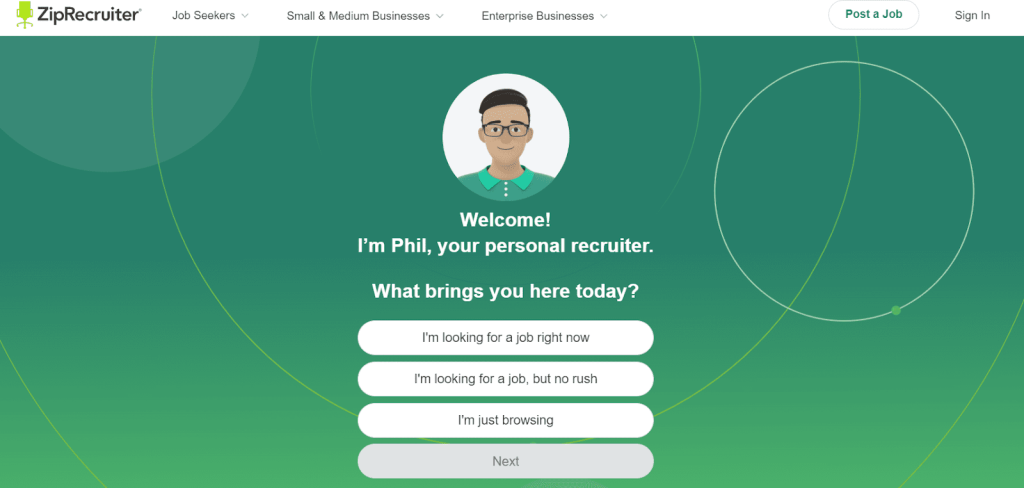 Not only can you post any job openings that may be available at your company, but also set up a candidate screening along with using AI to reach the appropriate candidates for the jobs. ZipRecruiter gives a free demo to the users but also has a paid feature in which you can plans that suit you.
2. Teamble
Teamble is quite a social recruiting platform you can opt for. It works based on referrals and connections associated with a company's employees. This process helps Teamble find out suitable and talented matches for your employment needs.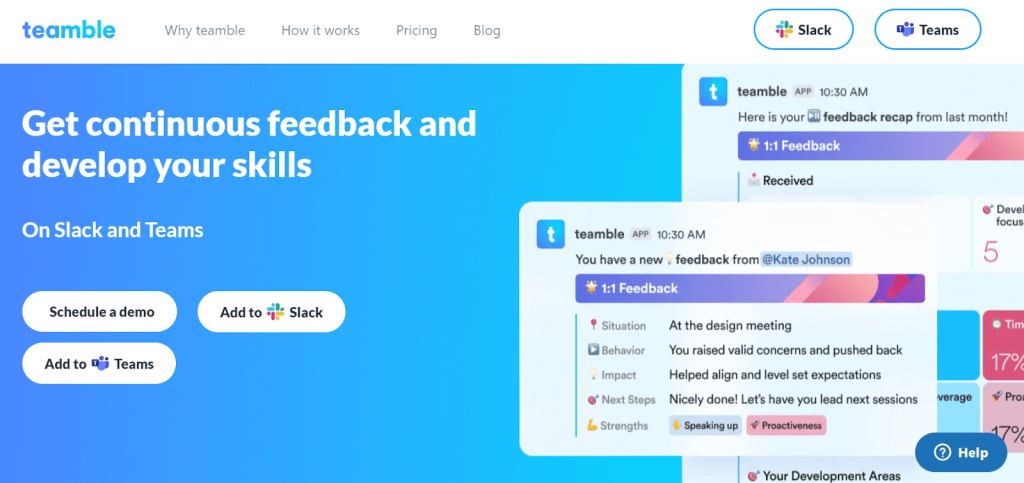 For employees, the platform gives the incentive to have boosted engagement. More engagement through referrals and socializing means more rewards that are to be achieved. Teamble is a trusted source of faster-hiring processes, unlike most contemporary hiring platforms.
3. Yello
The Yello recruitment platform has a seamless working manner that lets employers find the best talent for currently open positions at their company. The platform is centered on some very particular types of recruitment, including government, diversity, campus, professional and virtual recruitment.
Yello helps recruiters access employee referrals, LinkedIn-integrated data, and other relevant job information provided by eligible people looking to fill the position that has opened. The platform also partners with the other platform "WayUp" for a better focus on diversity.
4. Hired
Hired is job heaven for both the person looking for the job and the employer. It is one of the best cloud-based recruiting software platforms. It lets the workers (specifically tech workers) boast the high-demand skills that make them eligible for prominent open job positions.

Not only this, the employers get the chance to browse through a long list of highly qualified applicants and workers and also access their relevant information profiles. The unique algorithm makes sure the companies are only matched with the ideal candidates.
To maintain transparency, the people listed on Hired often put their desired salary expectations and work preferences in their information panels.
5. IDEAL
IDEAL sets the bar for being one of the top recruiting platforms for employers regarding the open positions at their companies. The user-friendly interface of the platform lets employers manage a large number of applications at once.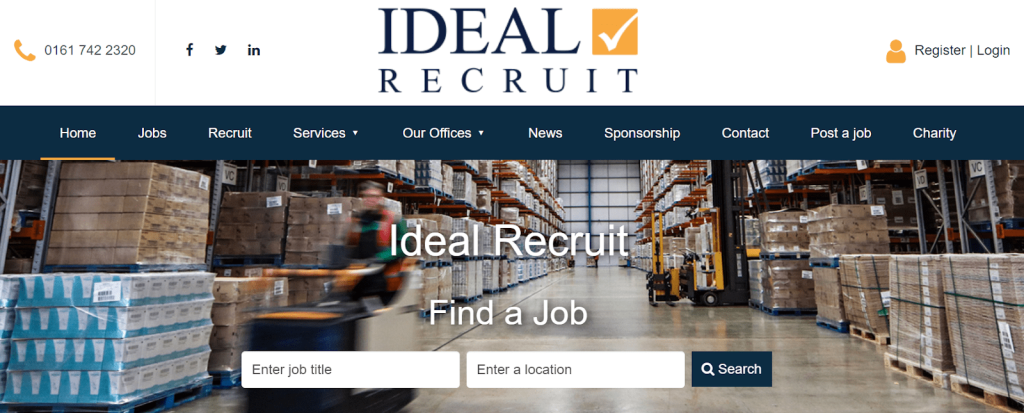 The unique AI technology makes sure to display relevant candidates. Employers can reach out to these candidates easily regarding assessments and invitations. Overall, IDEAL is a go-to solution for online recruiting companies – whether you are looking for a virtual assistant or wish to surf through tech recruiting platforms.
6. LinkedIn
LinkedIn is a social recruitment platform. It is one of the most versatile platforms with many features aiding job seekers and recruiters.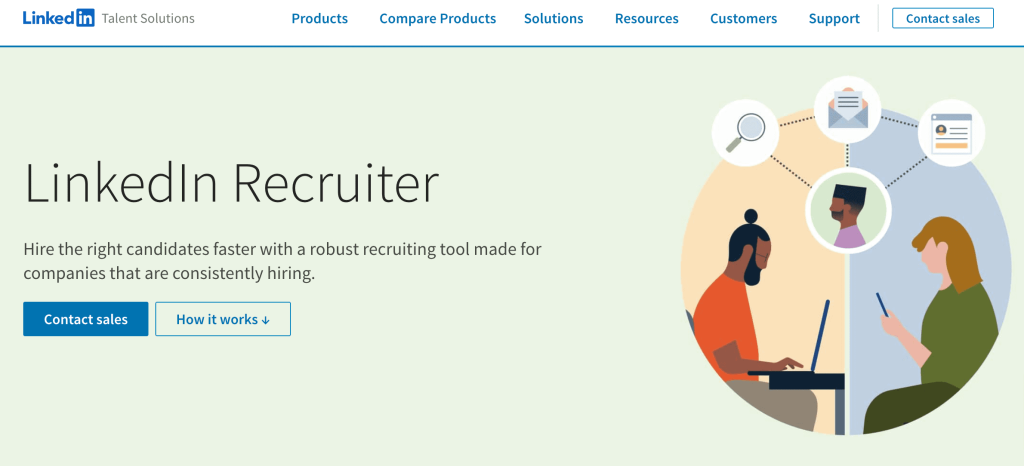 LinkedIn has a robust recruitment tool which analyzes potential candidates and quickly hires them. This tool is primarily for companies who are continuously hiring and working on a large scale. Moreover, LinkedIn offers two different recruitment tools. LinkedIn Lite is an entry-level tool which is affordable but restrictive. At the same time, LinkedIn Professional is a very powerful but costly tool.
7. Zoho Recruit
Zoho Recruit is a cloud-based recruitment solution with Applicant Tracking System (ATS) and CRM. It also offers a lot of features like customization, tracking jobs, scalability, and remote hiring tools.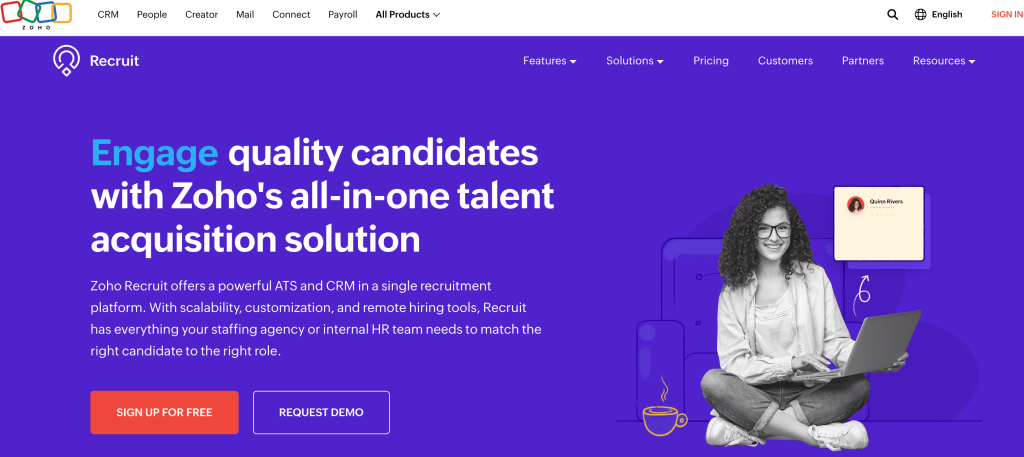 Zoho gives all the necessary tools to HR and recruitment agencies to fill vacancies efficiently. It also preps the candidates for employment. Furthermore, Zoho has recorded reduced drop-off rates and increased employee retention due to its CRM functionality. Zoho's software and integration make the recruitment process smooth and easy.
8. ICIMS
ICIMS is a comprehensive cloud-based online recruitment platform that streamlines the hiring process for organizations. It offers a variety of tools to engage talented applicants.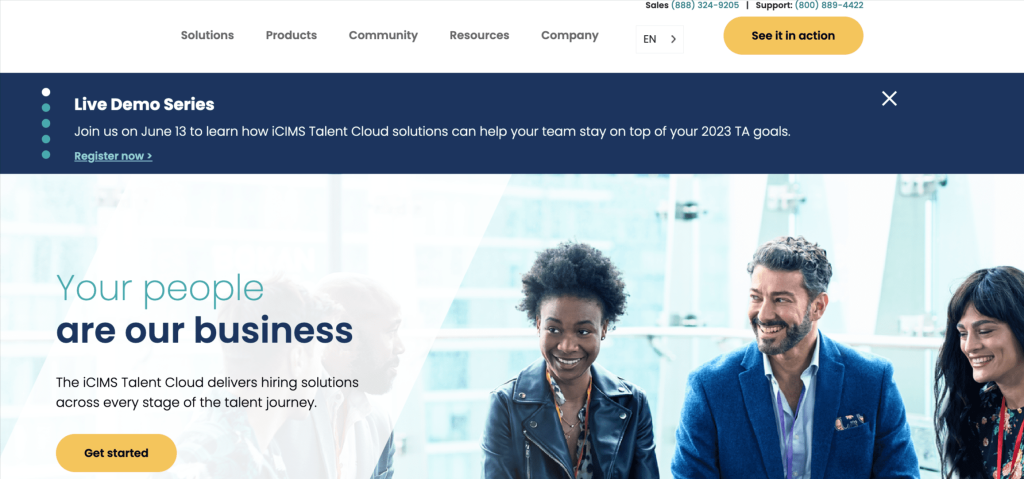 ICIMS has some unique features like job tracking, application and resume screening, and interview scheduling. ICIMS assists organizations in managing the recruitment process. It has a user-friendly interface and can be customized according to the organization's size.
Related Reads:
Conclusion– Online Recruitment Platforms
Finding talent is difficult in today's times. Since many people claim to deliver nothing but top-quality performance but often end up disappointing their recruiters, it is important to only contact people who are presenting the correct information when it comes to showcasing their skills and achievements.
Frequently Asked Questions– Online Recruitment Platforms
Which is the best platform for recruitment?
ZipRecruiter is considered the best overall online hiring platform. 
How is online recruitment done?
Online recruitment involves employers and employees presenting themselves online by listing hiring positions and eligibility/ job experience respectively. 
What are the main forums for online recruitment?
ZipRecruiter, BreezyHR, Teamble, Yellow, Hired, LinkedIn, GoodHire, and many others are important platforms for online recruitment. 
How do you recruit people online?
Online recruitment involves employers and employees presenting themselves online by listing hiring positions and eligibility/ job experience respectively. The process of recruitment is carried out through these steps.
What is an online recruitment system?
Online recruitment system is a mode of hiring that goes on entirely or partly over the internet. People are hired based on their listed qualifications online.