The banking industry offers a world of possibilities, and those progressing in the banking and financial sectors have numerous options to put their abilities to good use. Professionals with a business or finance degree can be found assisting and advising investors on the best sectors to invest in, analyzing stock markets, brokering financial deals, or auditing the corporation's financial records. So if you own a degree in finance or have studied in a business school, you can easily apply for some of the best-paying jobs in major banks across the country.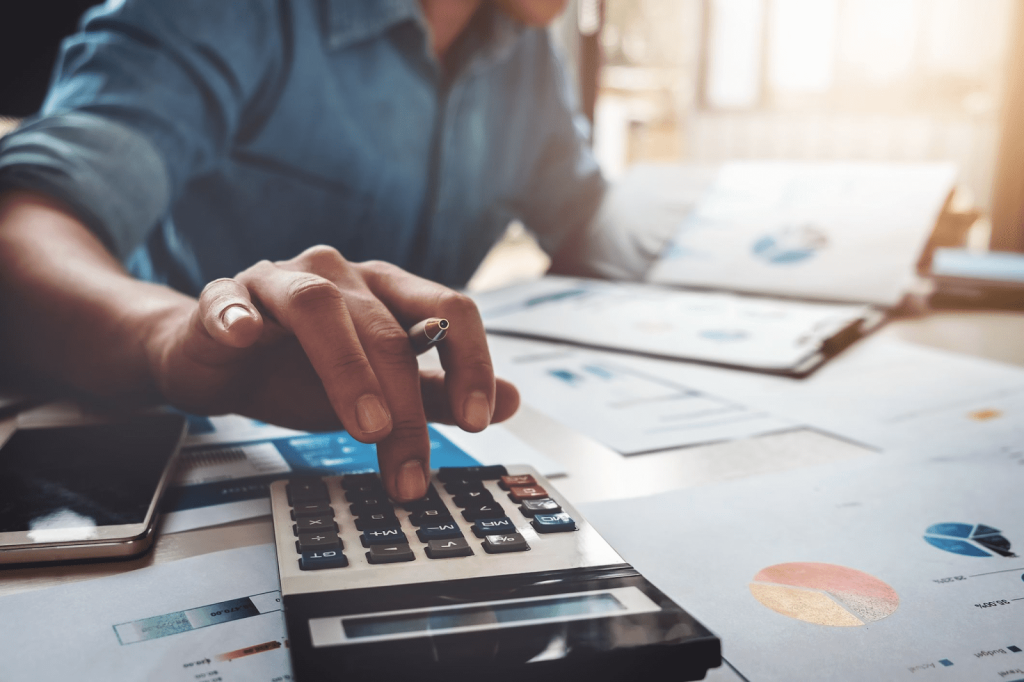 Why Should You Consider Applying For a Bank Job?
Considering how many jobs are available in major banks for someone with a business degree, the additional advantages that come with it are listed below :
A finance job exposes you to various aspects of social and economic importance.
A career in banking is not limited to a specific job; there is a diverse range of jobs.
Finance workers are provided a relatively excellent wage because their services are among the most necessary and needed in the market.
Employees might use their negotiating power to ask for better pay or a better working environment because of the high demand for their abilities.
With new, interesting challenges regularly, as well as new tools to utilize to investigate solutions, this field will never become dull.
Possibility to get best-paying jobs in commercial banks.

Financial roles offer rewarding pay, but they involve a variety of skills and the capability to work under difficult conditions, so it's critical to choose the one that corresponds with the long-term goals and ambitions. Therefore, we have made a comprehensive list of the top 7 best-paying jobs you can get at a top bank to help you make a decision.
What Are the Highest Paying Bank Jobs– In A Nutshell
| Sr. No. | Job Roles | *Avg. Salary/ P.A |
| --- | --- | --- |
| 1. | Bank Manager | $66817 |
| 2. | Financial Analyst | $69767 |
| 3. | Asset Manager | $70510 |
| 4. | Budget Analyst | $71133 |
| 5. | Economic Analyst | $73866 |
| 6. | Portfolio Manager | $99800 |
| 7. | Loan Officer | $85734 |
| 8. | Corporate Finance Manager | $126045 |
| 9. | Investment Banker | $133302 |
| 10. | Chief Financial Officer | $184743 |
* Source: Glassdoor
Best-Paying Jobs In Major Banks
Here is the list of the Best Paying Bank Jobs in detail with job roles, educational requirements, and average salary.
1. Bank Manager
A bank manager is a banking employee who is in charge of the day-to-day operations of a branch. The tasks of the bank manager include managing resources and people, setting and achieving sales targets, providing customer service, and increasing the location's revenue. Branch managers are in charge of overseeing the performance of other employees in their locations. Employers are looking for managers with expertise, a track record of accomplishment, and leadership abilities.
Branch managers are in charge of distributing assignments to skilled personnel and monitoring their performance. In essence, the branch manager is directly responsible for the branch's success or failure.
Average Salary: $65,510
Educational Requirement: Candidates must possess at least an undergraduate degree in management, statistics, or mathematics.
2. Financial Analyst
A financial analyst is a person who evaluates financial data, including past and present financial statements, trends, and financial information of individuals and organizations. A Financial analyst's primary role is to research and interpret financial data to mitigate future financial risk. He also provides assistance and insights for mergers and acquisitions.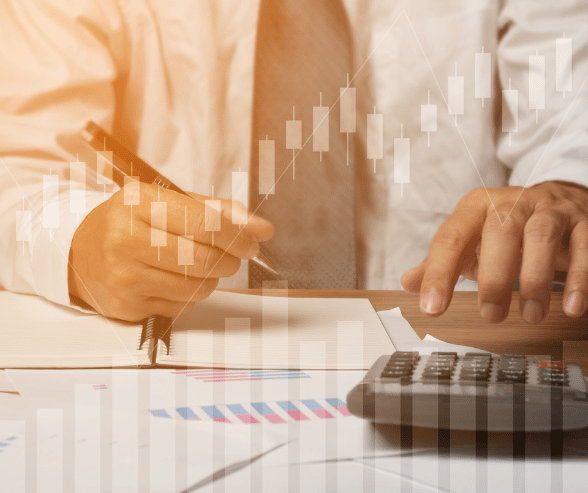 Average Salary: $93,510
Educational requirements – The candidate must have a bachelor's degree, but a master's degree in Finance would be recommended with one or two years of experience in the finance field.
3. Asset Managers
Asset managers are in charge of overseeing and managing a company's assets. Property, money, stocks, shares, and bonds, as well as commodities, equities, and other financial items, may be included. High-Net-Worth Individuals, government institutions, insurance companies, charities, sovereign wealth funds, pension fund organizations, and other small and large businesses benefit from asset management. The asset manager's job is to figure out which investments to make and which to avoid to achieve the client's financial goals while staying within the client's risk tolerance.
Planning, procuring, deploying, managing, and disposing of a client's assets are all part of asset management. Individuals and institutions use asset managers to help them achieve their financial goals.
Average Salary: $75,820
Educational Requirement: Candidates must possess a degree in finance; those who have cleared CFA are given preference.
4. Budget Analyst
A budget analyst is one of the highest-paying bank jobs available in the current economic scenario. The budget analyst helps organizations and businesses organize and distribute their financial resources by developing and implementing budgets.
They maintain track of expenditures to ensure that they stay within budget and estimate future expenditures. Budget analysts compile budget reports and keep tabs on spending. Budget analysts help governments and private companies arrange their finances.
Regularly, they produce budget reports. Budget analysts help governments and private companies arrange their finances. They prepare budget reports and maintain track of the business' expenses.
Average Salary: $67,129
Educational Requirement: Candidates must possess at least an undergraduate degree in management, commerce or statistics, or any related field.
5. Economic Analyst
Economic analysts study important business and commerce developments. They forecast the implications of these trends on a firm or sector based on their study. They frequently work for commercial businesses, financial institutions, and state and federal governments.
Depending on their industry, they may examine data such as energy costs, taxes, healthcare costs, inflation, or employment levels.
Average Salary: $71,850
Educational Requirement: Candidates must have a bachelor's degree in finance, commerce, or economics.
6. Portfolio Manager
A portfolio manager is a person or group in charge of investing a fund's assets, implementing the fund's investment plans, and overseeing day-to-day portfolio management. Portfolio managers might choose to be active or passive in their management. A portfolio manager's ability to generate ideas and use exceptional research abilities are just two aspects that impact their success.
A portfolio manager has a lot of power over a fund, whether it's a closed or open mutual fund, a hedge fund, a venture capital fund, or an ETF.
Average Salary: $113,520
Educational Requirement: Candidates must have a bachelor's degree in finance, commerce, or economics.
7. Loan Officer
A loan officer is professionally responsible for disbursing loans and mortgages to people. He evaluates the creditworthiness of its applicants, verifies the financial information, and whether the client is eligible for loans. The Loan Officer also explains the terms and conditions related to the loan and provides guidance in managing and organizing funds for its client.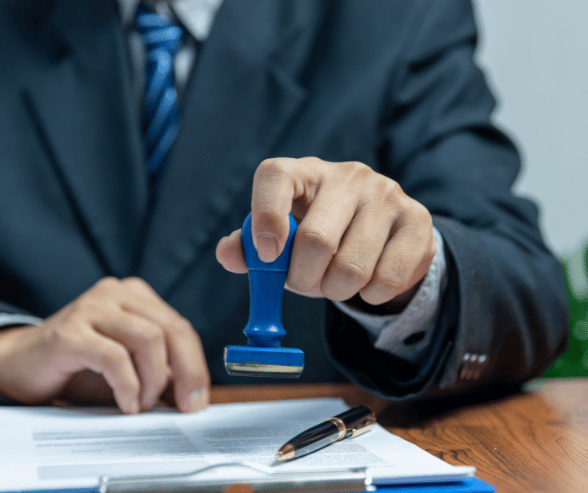 A Loan Officer must know banking regulations and have strong communication and customer service skills to handle clients efficiently.
Average Salary: $63,310
Educational requirements: The candidate must possess a bachelor's degree and have three to four years of experience in the related field.
8. Corporate Finance Manager
A corporate finance manager is among the best-paying jobs in commercial banks. The finance manager assists the finance department in identifying and producing new revenue streams, acting on prospective possibilities, negotiating deals, and leading pitches, among other things. In the finance department, a finance manager manages a variety of transactional and advisory tasks using an analytical approach and logical thinking.
The Corporate Finance Manager is in charge of the company's financial direction, as well as all strategic financial planning and reporting to stakeholders. They are in charge of all aspects of a company's significant transactions, including due diligence.
Average Salary: $126,825
Educational Requirement: Candidates must have a bachelor's degree in finance, law, or accounting.
9. Investment Banker
Investment bankers are financial services sector experts with strong analytical skills and convincing communication skills that assist institutional clients in activities such as capital raising and mergers and acquisitions. They are crucial actors in the financial growth and development of a corporation, organization, or other corporate entity. They work for an investment banking division of an organization.
Investment bankers provide corporate finance services to a wide range of clients, including startups, existing businesses, and even governments in some situations.
Average Salary: $124,540
Educational Requirement: Candidates must have a bachelor's degree in finance, economics, accounting, business, or mathematics-related field.
10. Chief Financial Officer
Chief Financial Official is a senior-level management officer. CFO plays a crucial role in managing and overseeing the banking operations, developing financial strategies, and providing guidance to the bank executives. He also ensures that the bank complies with the regulations and meets the organizational goal and fiscal responsibility.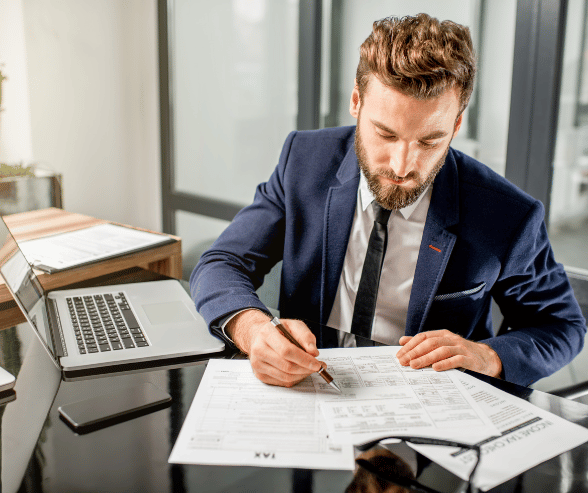 Average Salary: $184,743
Educational Requirements: Most organizations atleast require a bachelor's degree in Accounting or Finance. But it is preferred to have a Master's degree in Finance or an MBA degree and relevant work experience. 
Related read – Top Paying Consumer Services Jobs
Final Words on best paying jobs in major banks
Despite their distinctions, all best-paying jobs in major banks share particular characteristics. The majority of them require significant education as well as an excellent performance by the candidates. Jobs at the leading bank come with tremendous work pressure and competition; to excel, the candidates need to put their best foot forward every day.
FAQs- best paying jobs in major banks
Which is the best career option in the field of Finance?
Financial Analyst and Investment Banker are the best career options in the field of Finance.
Is working in a bank a good career option?
Yes, definitely. Working in a bank has various perks, like job security, a highly competitive salary, and great networking. Moreover, if you are ambitious, you can have excellent career advancement at a very early career stage.
Which bank offers good packages?
The banks that provide good packages are Bank of America, Goldman Sachs, and American Express.
Which are the best degrees for banking?
You can opt for either a bachelor's or master's in Finance, Business, and Information Technology. It is recommended to have a master's degree to land for best-paying jobs in the Banking sector.