One of the key takeaways from all the leading stats-related employment trends is that most organizations will look to automation in 2022 as a result of the ever-increasing influence of technology, large shifts to remote working, and more strain on smaller workforces. To address this demand, businesses will turn to companies that provide automated services. More automation would mean more coding. The increase in IT sector hiring has been a consistent trend over the years.
Coding is one of the most important skills nowadays. Programming helps you to develop problem-solving skills, such as the ability to solve an issue in a creative manner. Coding improves one's cognitive abilities to think logically, tactically, and analytically. Most significantly, coding is the way of the future, making it an immensely useful talent to have.
The most appealing aspect of coding is that practically anyone can learn it. Aspiring coders do not need to be math experts or have extensive past experience. They only need to be curious, devoted to learning, and willing to practice their coding abilities on a regular basis while learning from their mistakes to get started. Because of its accessibility, coding is a viable option for both job changers and new professionals.
Codecademy vs Datacamp – Full Comparision
Check every detail about Codecademy and Datacamp. So that you can decide which one to choose?
Datacamp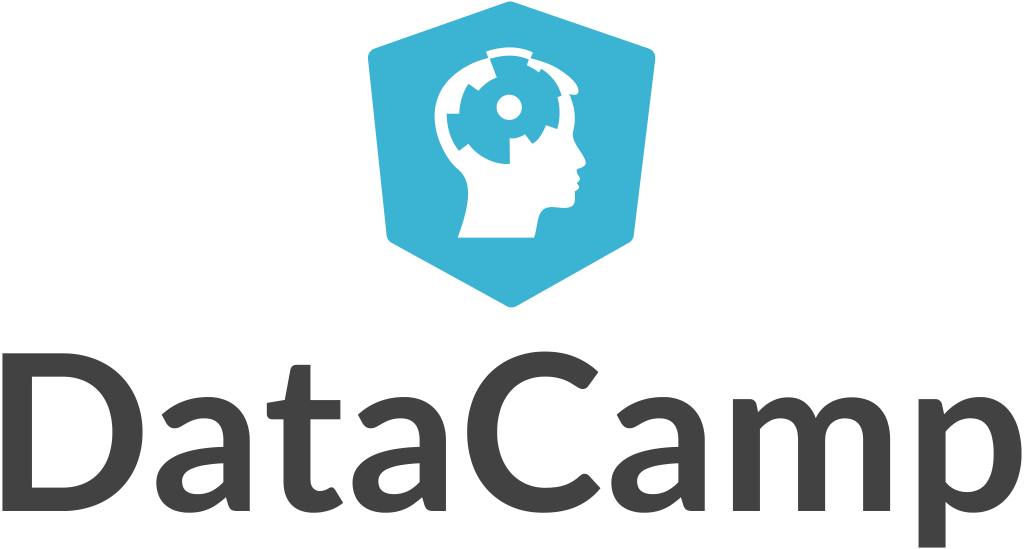 DataCamp may be the appropriate MOOC platform for you to study from if you're thinking about starting a new learning experience in data science. Its interactive classes and real-world projects are beneficial to both beginners and advanced learners. You'll find everything you need on DataCamp, which is suitable for learners of all ability levels.
Range of courses available:
DataCamp is a useful tool to develop your abilities and engage with a like-minded community of professionals, with over 370 courses to select from created by more than 300 skilled instructors from prominent universities around the world. The courses come with hands-on exercises created by industry professionals. They also include specially crafted course programs referred to as tracks, to assist a learner through his data science journey and incrementally gain complementary abilities. The tracks range from two to seven inter-related courses and provide learners with the required level of expertise.
Pricing
DataCamp has a subscription model for every user.
A free account that covers every first chapter free, a selection of 6 free courses, a professional profile, and job board access.
A premium account which is $15 a month and comes with full access to the content library, all certificates and projects; their top Python, SQL, Tableau, Power BI and R programs, and more ways to learn to code.
A team account which is $4.92 per user per month and includes everything in the premium account along with the option of managing your group, viewing learning activity and tracking progress and license management tools.
An enterprise account for which the quote can be requested from the Datacamp team. It includes everything in the team's account, personalized and adaptive learning paths for employees, advanced analytics and reporting integrations, and LMS/LXP integrations.
User Experience
DataCamp is the favorite choice among learners, with over 9 million learners worldwide and 370+ courses concentrating on a variety of topics such as data science technologies, including Python, R language, and even Excel. The courses are divided down into manageable, bite-sized bits so you don't feel overwhelmed the moment you log in.
Not only that, but each course also includes expert videos that are intentionally kept short in order to keep your interest, as well as interactive tasks that you can complete right away.
The DataCamp user learning experience is profoundly positive, regardless of whether the learner is a novice or has some level of knowledge on fields related to data science.
Certificates
DataCamp certificates have been proven to be 100 percent trustworthy by users. DataCamp credentials, like other certificates, can enable you to demonstrate that you can perform machine learning and data analysis jobs. When you're looking for work, they can be useful to include on your CV.
Codecademy

Codecademy is a free online interactive platform that offers courses on programming languages such as Python, Java, Go, JavaScript, Ruby, SQL, C++, C#, Swift, and Sass, as well as markup languages such as HTML and CSS. Codecademy is a free, user-friendly website with high-quality courses. However, because there is no instructor support, little sense of community, and no career counseling or job placement assistance, Codecademy may not be the right fit for you.
Range of courses
Codecademy is known for its abundance, and one of its strongest characteristics is the sheer scope of its services. HTML, CSS, Sass, JavaScript, Rails, AngularJS, ReactJS, Ruby, SQL, and Java are among the Codecademy courses now available. Codecademy also offers courses in web design, web development, machine learning, data structures, data science, mobile development (including Android and iOS), and game development.
There's plenty to keep the learner occupied for a while, and plenty of opportunities to see if the user is comfortable with the whole coding process and wants to start studying new programming languages or exploring different career routes.
Pricing
One of the most significant advantages Codecademy has over many other online coding schools is that it provides free courses while students explore skill paths and build code foundations.
Although there is a Codecademy Pro upgrade, users don't have to sign up for a monthly subscription or pay by class. Access to real-world projects and members-only content is available with Codecademy Pro, which starts at $19.99 per month.
That can be the decisive factor for a student on a tight budget. And because a free course provides a higher return on investment, mostly due to the fact that the investment is the only time, and not time and money, it's definitely worth it if money happens to be the primary concern.
User Experience
Users have said that Codecademy is ideal for being intuitive and easy to use and that the curriculum lets students DO first before teaching them the content. This might be done poorly, but despite the user's lack of understanding of the code, it's still quite easy to follow along with, and the explanations are accurate and instructive. However, the available variety of courses might be expanded, as the available range is now confined to a few languages, the majority of which are beginner-level, and they have no tracks available, unlike DataCamp.
Certificates
Codecademy's courses and paths are not accredited; thus the certifications you receive are merely confirmation that the learners have completed the course.
FAQs related to Codecademy and Datacamp
Is DataCamp better than Codecademy?
Both DataCamp and Codecademy will teach you the fundamentals of programming. So, which platform is better? It depends on what you want. If you want programming tutorials, then DataCamp is for you. If you want to learn to code, then Codecademy is for you.
Are DataCamp certificates credible?
Yes, DataCamp certificates are validated by the Mozilla Foundation and are as trusted as HackerOne, Google, and GitHub certificates.
Is it worth paying for DataCamp?
Yes. DataCamp is a great resource for beginners and pros alike.
Is there anything better than DataCamp?
No. DataCamp is the best online resource for learning Python and Data Science.
Can DataCamp get you a job?
DataCamp's goal is to help you learn the skills you need for a career in programming, coding, and data science.
Which is better DataCamp or Udemy?
DataCamp and Udemy are both great places to learn to program. DataCamp has free and paid courses, while Udemy mostly features paid courses. DataCamp is easier and more straightforward to use, but Udemy has better courses, more advanced courses, and a wider variety of subjects.