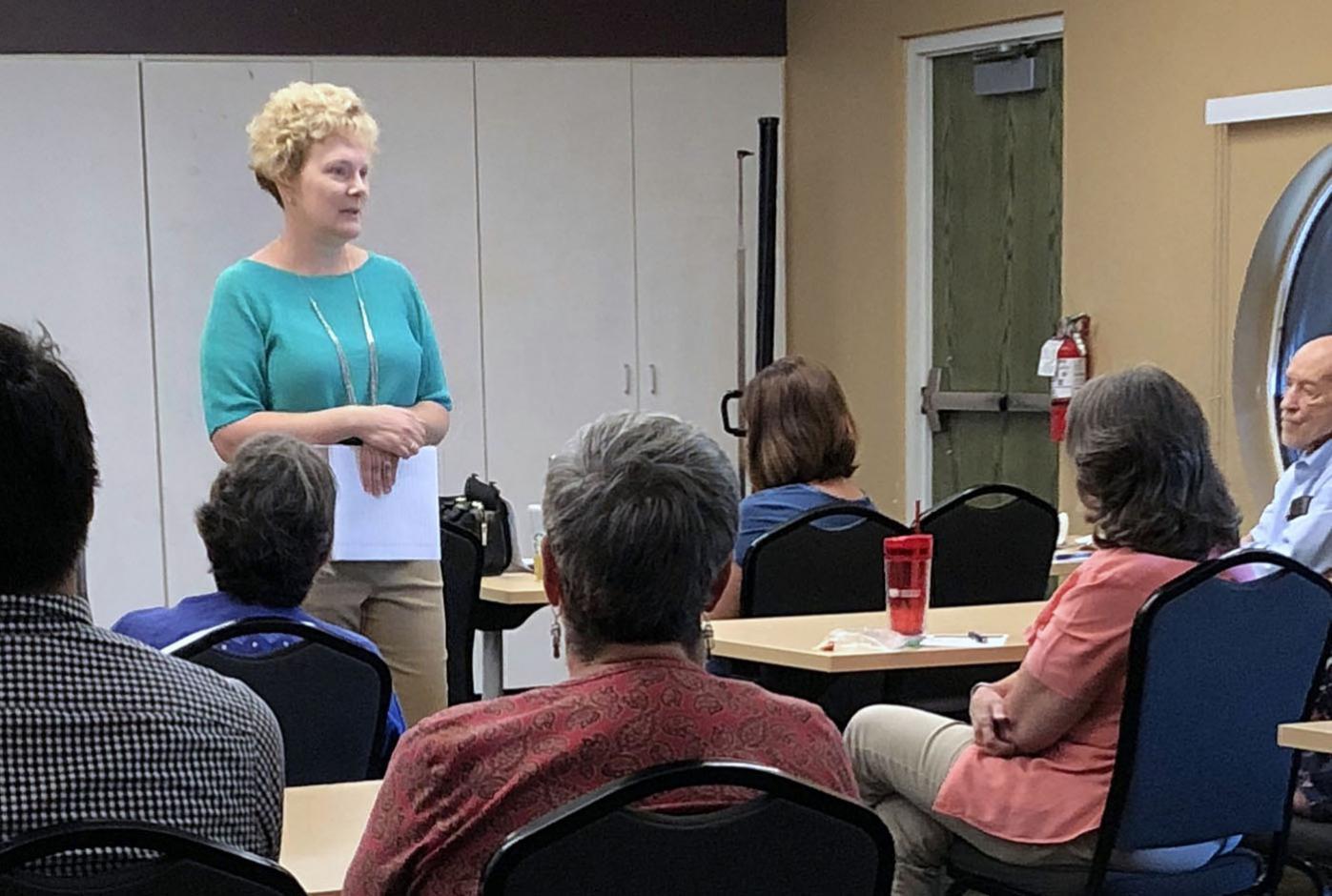 Claire Dudley Chavez, Senior Education Policy Advisor with the City of Albuquerque, spoke to a full house about the City's resources during the most recent Connections + Capacity Lunch and Learn.
Hosted by the Early Childhood Accountability Partnership (ECAP), the lunches are held quarterly and are intended to increase access to underutilized services and improve referral practices among providers.
Dudley Chavez expressed the City's commitment to early childhood and described how the city is intentionally partnering with other providers to ensure that they are meeting the early care and learning needs of more families in our community. One example of an early win is the addition of more infant and toddler rooms in CABQ child development centers.
Information on Early Head Start, Preschool, and Pre-K programs is available at www.cabq.gov/family/early-childhood-development. They are now accepting applications.
Domestic violence and its impact on those who witness it will be the topic at the next Connections + Capacity Lunch and Learn to be held Nov. 15 from 11:45 through 1 p.m. at Explora.