Are you a student, a teacher or a knowledge-hungry individual with a passion for STEM? Do you want to improve your skills in these subjects?
If so, you might be interested in trying out Brilliant, which provides interactive courses in mathematics, science, engineering, and computer science.
But before committing to a paid plan, you would want a first-hand experience of its courses with a Brilliant free trial, right?
Does Brilliant provide a trial period?
Keep reading to find the answer.
Does Brilliant Offer A Free Trial?
Yes, Brilliant offers a free trial through which new users can access a limited selection of courses. As per Brilliant's terms of use, you can avail 7-day free trial and get to learn from 70+ interactive courses without paying a single penny.
During these seven days, you can learn subjects like algebra, statistics, calculus, pre-calculus, computer science, and more. Additionally, the free trial also allows you to participate in numerous Brilliant daily challenges.
Even though a seven-day trial period is short, try taking full advantage of it by testing as many features as possible.
But remember that you have to provide your payment details while signing up for the free trial. Brilliant gives you a reminder on the 5th day, and if you don't cancel the subscription on time, they will automatically deduct your money.
How To Get Brilliant Free Trial: Step-By-Step
Now that you know Brilliant has a risk-free trial policy, you must want to know how to activate the free trial. Here is how you do it:
Step 1: Go to the Brilliant official website by clicking here.
Step 2: Click on the log-in tab in the top right corner of the screen. Or tap on get started in the middle of the screen.

Step 3: If you already have a Brilliant account, sign in using the credentials. New users have to sign up with their email ID or through Gmail, Facebook, or Apple account.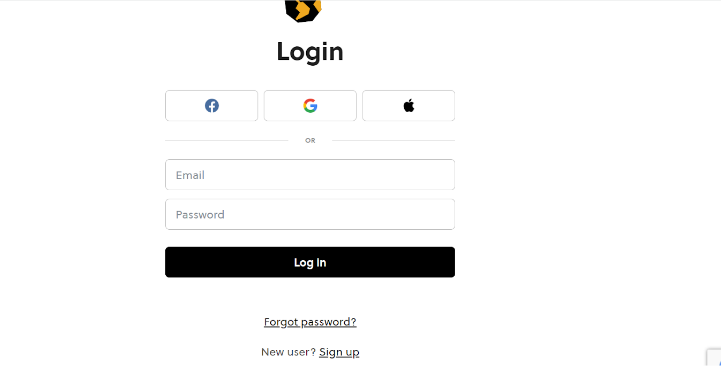 Step 4: Brilliant runs a quick survey to understand your designation, area of your interest, topics you want to explore, your current expertise, and more. They use this information to customize your Brilliant experience.
Step 5: After finishing the survey, you can sign up by providing the correct information.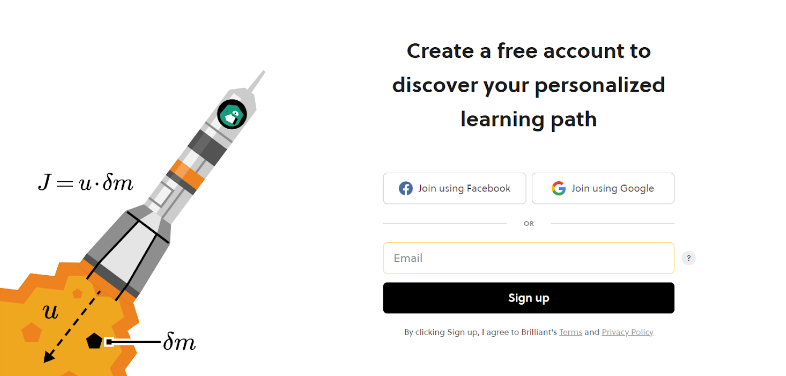 Step 6: Tap on Start your 7-day free trial and provide payment information on the following page.
Step 7: The free trial starts upon verifying your payment details.
Features You Can Enjoy With The Brilliant Free Trial
The Brilliant free trial provides access to the following features:
The option to learn from 60+ courses with detailed lessons.
Test yourself with a range of interactive challenges, puzzles, quizzes, and other assessments.
Tracking your progress on the courses.
Personalized recommendations from Brilliant based on your interest and learning goals.
How Much Does Brilliant Cost? Paid Plans Explained
Brilliant has free and paid versions. The free version only gives you a preview of most of the courses, so basically, you don't get any benefit out of it.
To learn a course to the core, opting for the premium plan is the only option. The premium plan has three payment options: monthly, yearly, or group membership. The price structure of each plan is as follows:
| | |
| --- | --- |
| Membership Type | Price Plan |
| Monthly | $24.99 per month |
| Annual | $161.88 per year |
| Group (3+) | $299.88 per year |
Related Reads
Final Thoughts
That's everything you need to know about Brilliant free trial. The trial is an excellent opportunity to explore courses from the platform and decide how you like their course content and the teaching process before committing to a paid plan.
Follow the steps I shared to easily sign up for Brilliant free trial and start learning from its interactive courses for free.
FAQs
Is Brilliant Better Than Skillshare?
The courses of both platforms serve different purposes. Courses on Brilliant primarily focus on courses related to problem-solving, such as math, science, etc. But Skillshare has a more wide range of course choices.
Is Brilliant Subscription Worth It? 
Yes, a Brilliant subscription is definitely worth it if you want to strengthen your grasp in areas like mathematics, engineering, science, etc.
Does Brilliant Teach Coding? 
Yes, Brilliant teaches basic coding concepts such as CSS, HTML, Database, JavaScript, etc. 
Does Brilliant Have A Couse On Python? 
Yes, Brilliant has a course on Python. The course covers a wide range of topics to make you familiar with all aspects of the subject.