Does the Zell Miller Scholarship sound familiar to you?
Are you a high-achieving student aspiring to pursue higher education in Georgia?
If so, the Zell Miller Scholarship could be a key to unlocking your dreams.
In this article, I will be detailing about this Scholarship, including its eligibility criteria, application process, benefits, academic requirements, and more.
So, let's dive in and discover how this prestigious scholarship can help make your college journey a reality.
What is Zell Miller Scholarship
This scholarship is a merit-based scholarship program in the state of Georgia, United States. It is named after Zell Miller, a former governor of Georgia who implemented significant education reforms in the state. 
The scholarship is designed to provide financial assistance to eligible Georgia residents who demonstrate high academic achievement.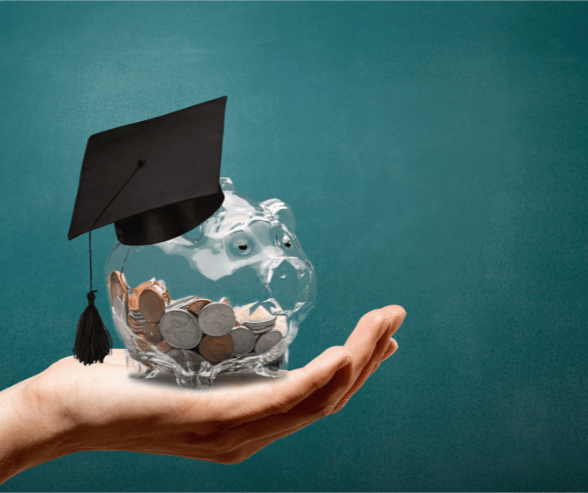 This scholarship is available to students attending eligible Georgia public colleges and universities. It covers full tuition costs at public institutions and provides a fixed amount towards tuition at eligible private colleges and universities in Georgia.
What is Eligibility Criteria for the Zell Miller Scholarship
To be eligible for the Zell Miller Scholarship, you must meet specific criteria, including:
Being a legal resident of Georgia
Next, you must be graduated from an eligible Georgia high school
Ensure a minimum high school GPA of 3.7 on a 4.0 scale
A minimum score of 1200 on the SAT or 26 on the ACT
You must meet the Georgia residency requirements
Meeting these eligibility requirements is the first step for you to access the numerous benefits offered by the Zell Miller Scholarship.
What are the Application Process and Deadlines
The application process for the Zell Miller Scholarship involves the following steps:
Submit the FAFSA: Being an applicant, you must complete and submit the Free Application for Federal Student Aid (FAFSA) form. The FAFSA determines the student's financial need and is an essential component of the scholarship application process.
Check Eligibility: You(the student) should review the specific eligibility requirements and ensure they meet all the criteria.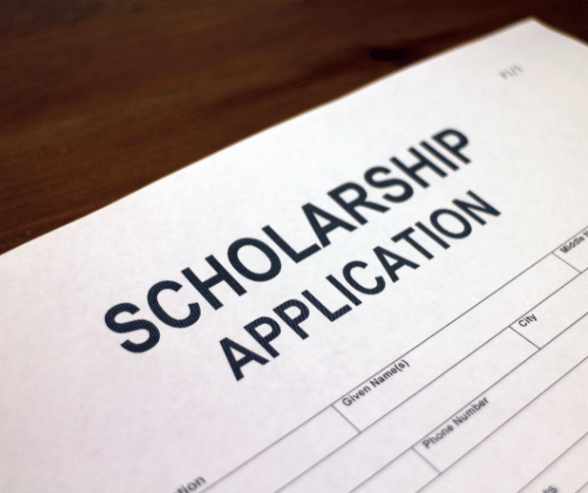 Apply for Admission: Begin applying for admission to one or more eligible colleges or universities in Georgia.
Submit Transcripts and Test Scores: As a Student, you should request for high school transcripts and official SAT or ACT scores. It must be presented to the colleges you are applying to.
Complete the GSFAPPS Application: Lastly, you must complete the Georgia Student Finance Application (GSFAPPS) through the GSFC website. This application collects additional information necessary for scholarship consideration.
Monitor Deadlines: Being a genuine applicant, you should be cautious about the application deadlines. So do not forget about admission to the chosen college(s) and the scholarship application itself.
Benefits of the Zell Miller Scholarship
Now choosing the scholarship will benefit you with several offers that you should check out before joining elsewhere.
If you have been pursuing higher education in Georgia, the below advantages show be known to you.
Tuition Coverage: The scholarship covers full tuition costs at eligible public colleges and universities in Georgia. For private institutions, it provides a specific amount towards tuition, known as the Private College Grant (PCG), which may vary annually.
Renewable: The Zell Miller Scholarship is renewable for eligible students, subject to maintaining specific academic requirements.
Academic Requirements: To maintain eligibility for the this scholarship, students must meet certain academic benchmarks. 
You must have a minimum cumulative GPA, complete credit hours every academic year, and adhere to satisfactory academic progress policies.
Flexibility: It allows recipients to pursue various fields of study. Thus they have the freedom to choose a major that aligns with their career goals and interests.
Reduced Financial Burden: By covering tuition costs, the scholarship significantly reduces the financial burden on you and your family. It allows you to focus on your studies without worrying about excessive student loan debt.
Related Reads:
Conclusion
Throughout my research on This scholarship, one thing is clear. Georgia has been working really hard to make avail higher education at an affordable cost through easy accessibility. This would help you and other talented students who are looking for worthy scholarships.
With its generous benefits and recognition of academic excellence, The Zell scholarship empowers students to pursue their dreams without the burden of excessive financial stress.
While challenges exist, the scholarship's positive impact on student's lives and the state's workforce cannot be overstated. By continuing to support and refine programs like the Zell Miller Scholarship, Georgia paves the way for a brighter future.
FAQ
How much money does the Zell Miller Scholarship award?
The Zell Miller Scholarship covers the full cost of tuition, fees, and books at any public college or university in Georgia. The scholarship is renewable for up to four years as long as the student maintains a GPA of at least 3.0.
What are the benefits of the Zell Miller Scholarship?
It is a great opportunity for high school seniors in Georgia who are pursuing a college education. The scholarship covers the full cost of tuition, fees, and books, which can save students thousands of dollars. Plus, it provides an opportunity to attend a public college or university in Georgia, which is of great value.
How do I apply for the Zell Miller Scholarship?
The Zell Miller Scholarship application is available online. The application deadline is usually in November.