What is the UCLA acceptance rate? This is one of the first questions UCLA aspirants have before applying to the University of California.
There is no denying that getting into UCLA is difficult, and students need to have a good GPA to increase their probability of securing a seat in the university.
Therefore, we prepared a detailed guide on the UCLA acceptance rate, minimum GPA for selection, and much more. 
Stick with us till the end to ensure your preparations for UCLA are on the right track.
What Would be the UCLA Acceptance Rate for All?
The University of California, Los Angeles (UCLA) is a prestigious public research university founded in 1919. It is known for its emphasis on interdisciplinary teaching and exposes undergraduates to research opportunities in their early stage of education.
Therefore, securing a seat at UCLA is the ultimate goal of a lot of students. However, the cutthroat competition and lower acceptance rate make the University of California one of the toughest institutes to get enrolled in.
Hence, a clear knowledge of the admission rate is a must to boost your UCLA preparation.
In 2022 UCLA's acceptance rate was 9%. But the general acceptance rate of the university is usually between 12% to 14%.
But the admit rate greatly varies depending on which college you're applying to. For instance, UCLA School of Engineering, Nursing, and the School of Theater, Film, and Television are some of the hardest to get into.
The admission rate of the School of Nursing in 2021/2022 was only 1%. And in fall 2021, out of 5429 applicants, only 56 were admitted, and 46 were enrolled.
In contrast, the acceptance rate for the School of Music is approximately 20%.
Geographical origins also affect acceptance rates. Admission trends reflect that the possibility of getting selected for domestic applicants is higher than for international students.
What Is The A to G Set of Courses at UCLA?
The A to G requirements are a set of high school courses that students must complete with a grade of C or higher to be eligible for admission into UCLA.
Here is the list of A to G high school-approved courses:
1. History
You must study 2 years of history that includes: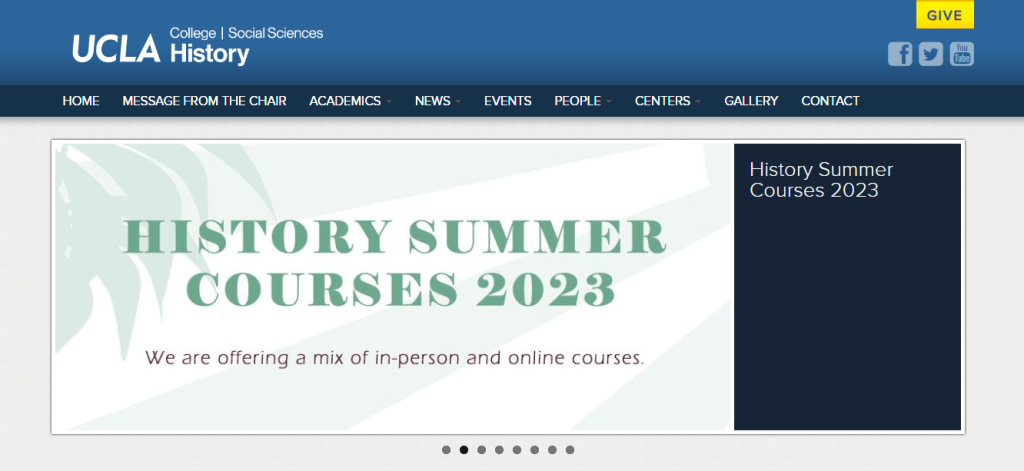 One year of world history, culture, and geography.
One year of U.S history or 6 months of U.S history and six months of civics or American government.
2. English
You need to study four years of college preparatory English which combines classic and modern literature, frequent and regular writing, and practicing listening and speaking.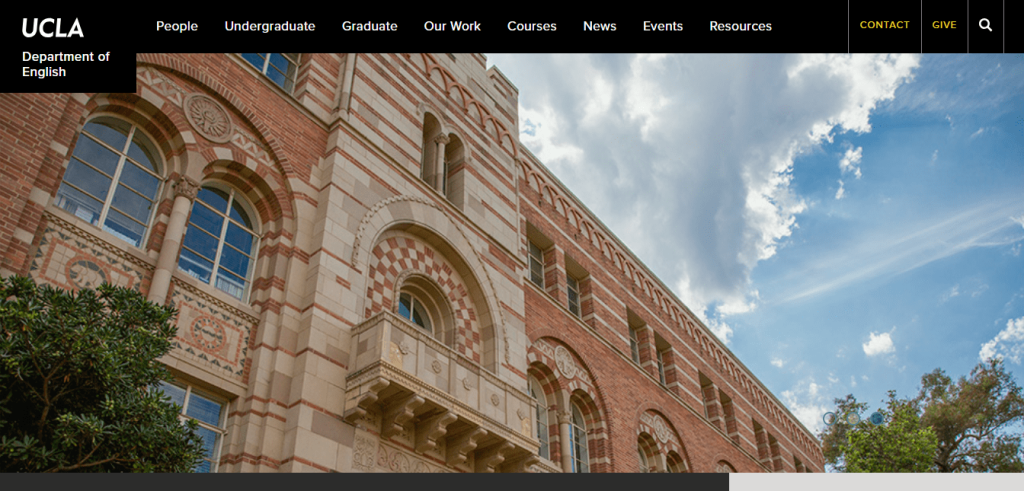 3. Mathematics
3 years of Mathematics is required, but 4 years is recommended. Your education history must show that you've studied three years of college preparatory math plus topics covered in elementary Algebra, advanced algebra, and two-three dimensional geometry.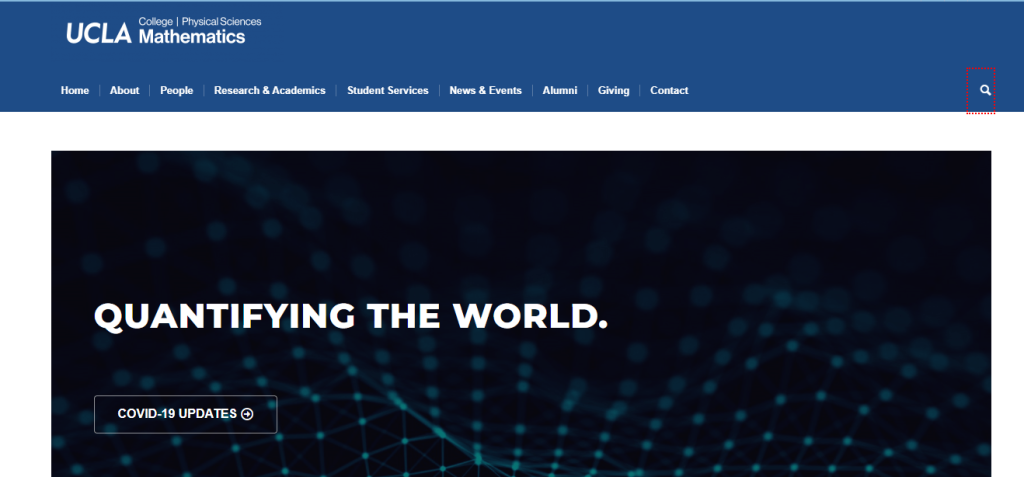 4. Science
Two years of college-preparatory science is required (3 years recommended). This should include topics that provide fundamental knowledge in two of these subjects: physics, chemistry, and biology.
Besides computer science, engineering, and other applied science courses can also be referred to under this section.
5. Language Other Than English
You must study a language other than English for two years (3 years recommended) to the second level of high school instruction. Within this period, you must learn grammar, vocabulary, reading, composition, etc. The ultimate goal is to be able to speak and understand the language completely.
6. Visual & Performing Arts
A yearlong or two-semester course in visual and performing arts on music, dance, theater, and visual or interdisciplinary arts is required to get admission into UCLA.
7. College-Preparatory Elective
Students must study one year or two semesters in addition to those required in (A-F) above, specifically categorized as elective subjects, to get selected for UCLA.
What GPA Is Needed for Acceptance to UCLA?
UCLA has a strict GPA system as defined by the UC system. According to that, California residents must secure a 3.0 GPA, and non-California residents have to get a 3.4 GPA in all A to G courses with a grade of not lower than C to be accepted for UCLA admission.
Are SAT and ACT Mandatory for UCLA?
No SAT and ACT are not mandatory for UCLA. UCLA does not consider these scores for admission or scholarship.
If you still submit such test scores, they may be only considered for alternative methods of course placement or fulfilling minimum requirements after enrollment, not before. 
Basic Tips to Keep in Mind for UCLA
While hard work, dedication, and rigorous studies are irreplaceable to get into a UCLA institute, here are additional tips and tricks that would increase your chances of getting selected:
Start focusing on all the A to G level courses from the very first year of high school. You should try to be one of the top-performing students to make it to UCLA.
All UCLA applications have extraordinary talent, and you should try developing the same. Opting for some of the most difficult classes shows your zeal and fearlessness from the rigorous syllabus.
Take the personal insight questions seriously. The answers shortly reflect your personality, achievements, your strong points, achievements, and what will be your contribution to UCLA in making it globally popular. Don't forget to proofread multiple times before submitting the answer.
Take enough time to write the four standout essays. They are your best chance to leave a positive impression while showcasing your talent.
Don't try to be a "jack of all trades but master of none." UCLA rejects thousands of applications that show interest in every additional activity. Instead, they prefer applicants who have done something on the national or international level. So try getting some international acknowledgments in your area of interest.
Related read:
Conclusion: UCLA Acceptance Rate
That's everything you need to know about the UCLA acceptance rate. Yes, UCLA's acceptance rate is quite low, but that's what makes it one of the top universities in the entire United States.
As a UCLA aspirant, you have to start your preparations early, be exceptionally good at the A-G set of courses, and try to beg for some international badges to add extra weight to your applications. Remember that an average application with no special achievement has almost zero chances of getting selected.
Do you have additional queries about UCLA? If yes, leave them in the comments.
FAQ: UCLA Acceptance Rate
What GPA Do I Need to Get into UCLA?
You need a high school GPA of 3.0 to 3.05 to get into UCLA. This is a general estimate; the requirement may change from time to time. 
Is Ully Hard to Get into?
Yes, the colleges of UCLA are one of the toughest to get into. 
While both universities are hard to get into, Berkeley's admission rate is slightly higher than UCLA's.
Do You Need a 4.0 GPA to Get into UCLA?
You don't necessarily need a 4.0 GPA to get admission into UCLA. But having a higher score increases the possibility of securing a seat.